FMA IA-58 PUCARA
Jorge Nuñez Padín
60 pages, black & white and color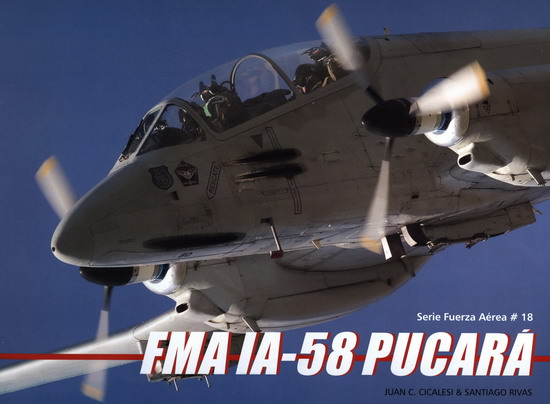 In August 2010 Jorge Nuñez Padin has published this long-awaited monograph referred to the emblematic IA-58 Pucara, authored by Juan C. Cicalesi and Santiago Rivas.
In its sixty pages of high quality printing, the authors tell us in detail the history of the Pucara, from its project until today, without forgetting of course its outstanding performance in the Malvinas conflict. At the same time is not overlooked the technical side of the aircraft, describing in minute detail its specifications over the pages. The work also has a collection of individual history of each of the units and the details of exports throughout its history.
Noteworthy is the photographic material colectate with black and white and color images that accompany each page of the book, without forgetting the impeccable illustrations by Javier Ruberto, that bring us a significant amount of full color profiles of many of the units serving in our country and abroad.
In conclusion we can say that this is an excellent publication, ideal for the aviation enthusiast or for the modeler, because the large amount of reference material that it provides.