Our partner Sergio Bellomo was rummaging through his old plastic relics and found all this material that we share with you.
We'll see planes, boxes, catalogs and much more related to this hobby...
· POSTERS OF IPMS MAR DEL PLATA CONTESTS
Poster of the Regional Contest hosted by IPMS Mar del Plata, the 3rd and 4th of September 1988.
The cost of registration was 10 Australes.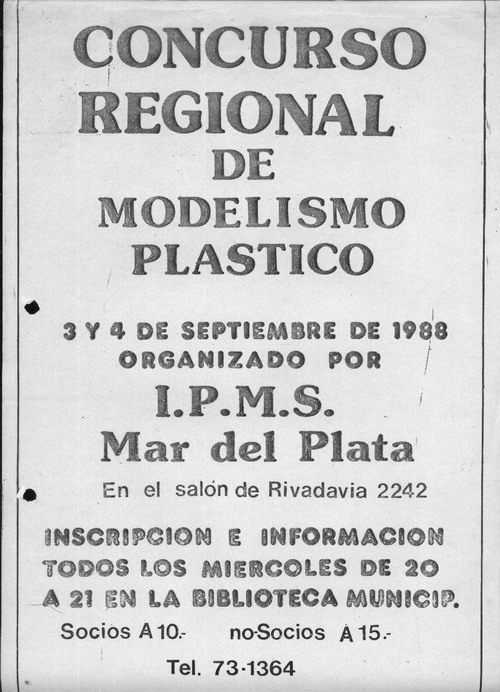 Poster of the 8th.
National Convention, organized by the IPMS Mar del Plata, August 15 and 16, 1992, in Tierra del Fuego Hotel and sponsored by Coca Cola.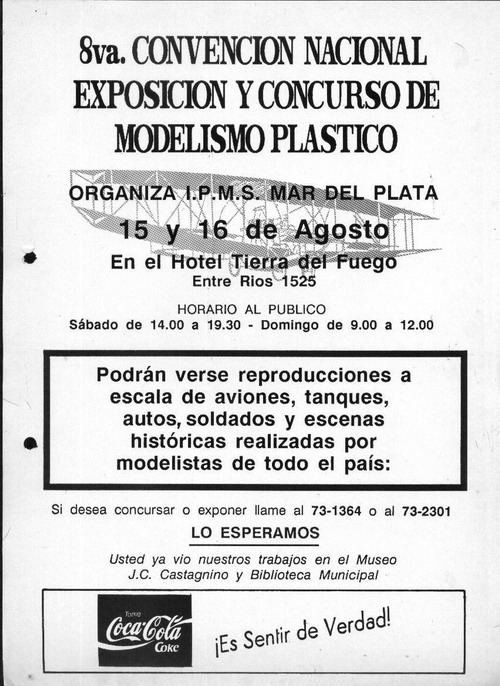 Schedule of the 8th National Convention.
Note that registration for the competition was in U.S. Dollars!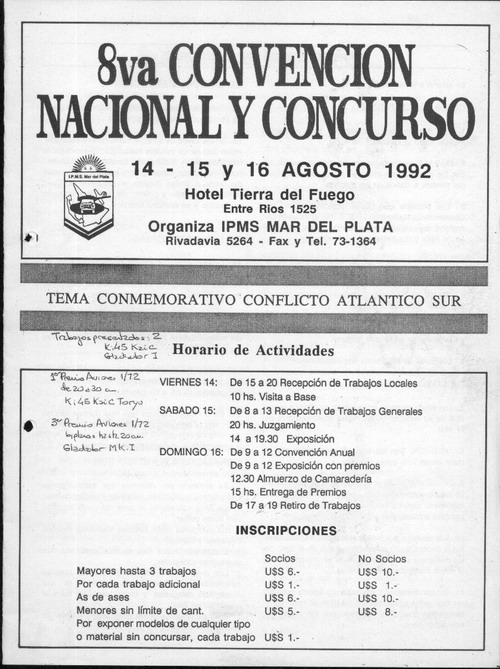 Schedule of the 6th contest, August 14th and 15th, 1993, also in Tierra del Fuego Hotel, and the enrollment in U.S. Dollars...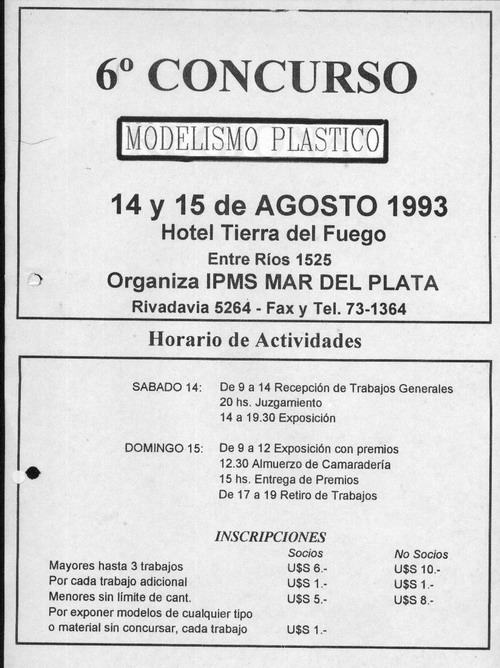 ·
BOXES, NYLON BAGS AND ASSEMBLY INSTRUCTIONS
Airfix P-47D (in a nylon bag) in 1/72 scale.
Bought in 1975 when Sergio was 10 years old!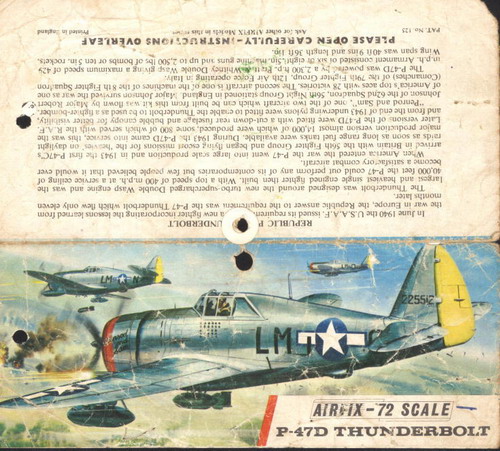 His first Bf-109 E from Revell Lodella, also in 1/72, bought in 1975 or 76.
Was destroyed completely during a fight with his brother one or two years later...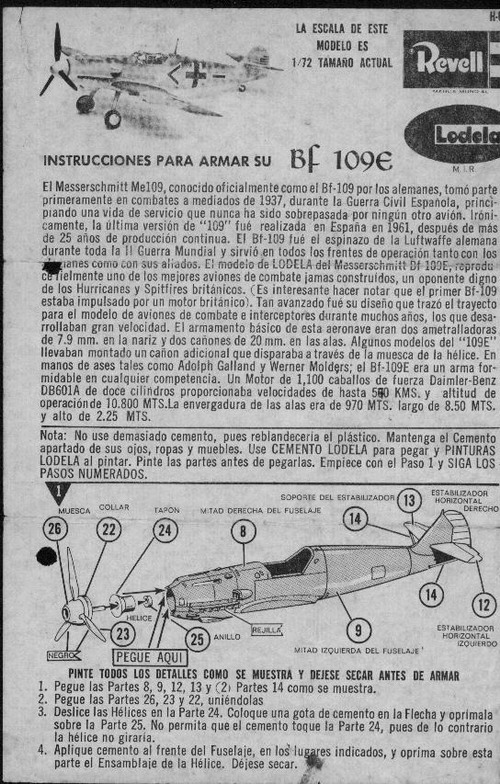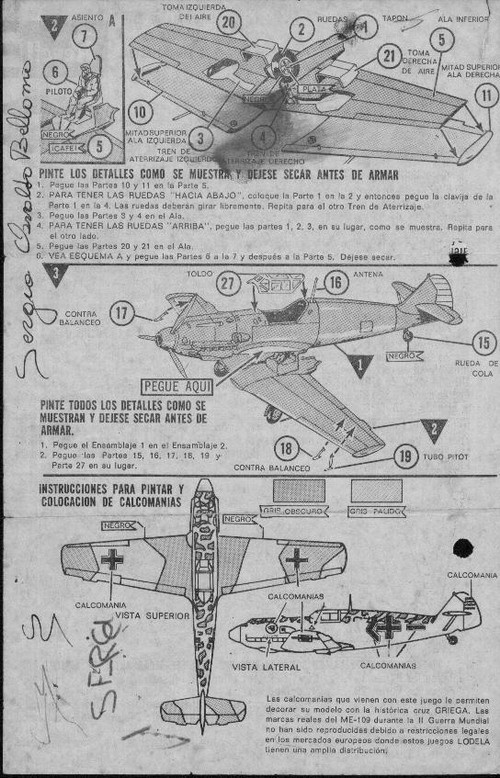 His first Fw-190, from Lindberg in 1/72 scale.
The landing gear legs seemed very long, so he cut them without hesitation, leaving it the same as the Spitfire!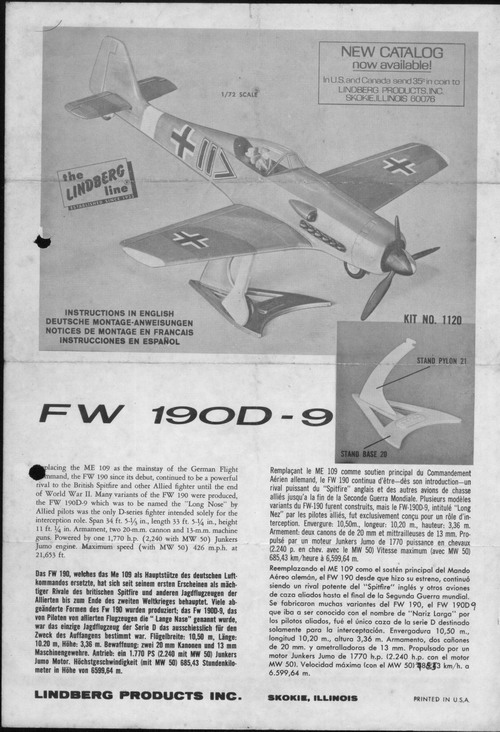 Heinkel He-162A from FROG in 1/72, also in nylon bag, bought on a trip to Buenos Aires, at Gran Tía, a incredibly giant supermarket for Sergio, who at that time the only thing he knew was the store that was
around his house ...
The models (all in bags) were stuffed into a large basket, almost taller than him!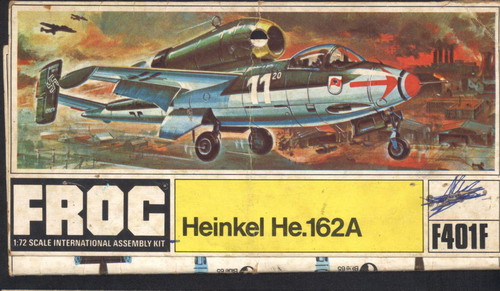 Airfix Spitfire IX in 1/72, the most classic of the classics!
The wings were solid, single piece.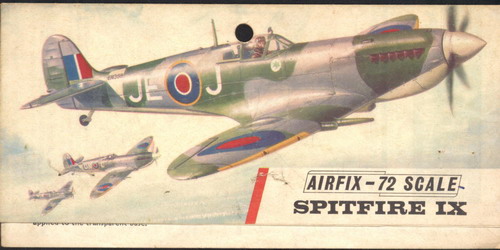 The Angel Interceptor 1/72 from Airfix, representing one of the starships of the puppet series Captain Scarlet, wich on TV in those years (the 70s) Based on the Moon, and manned by women, the angels
protected Earth from the constant threats coming from space ...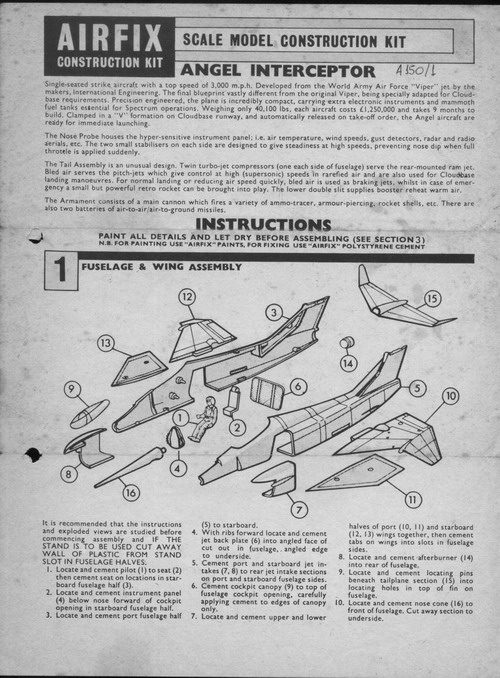 Ki-46 Dinah from Airfix, this is more modern and came in a box!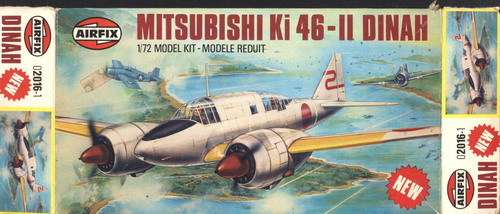 In 1977 came the first Matchbox models and the Airfix exclusivity ended.
In addition, the relationship between our Peso and the Pound should be very convenient for modelers, because for a while, I could buy almost one model at week!

The two-color plastic was horrible, so it was not necessary to paint the models, as Matchbox said...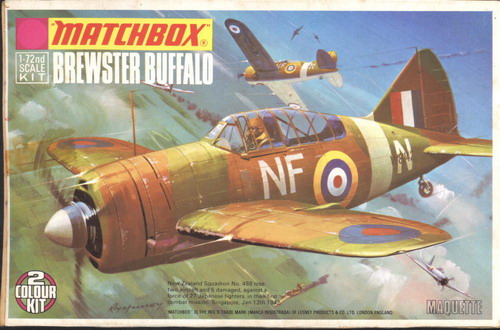 A rare model from Revell Brazil, Ki-45 Toryu.
Recently, a couple of years ago, Hasegawa made another Toryu in 1/72, and it seems that Revell one was better...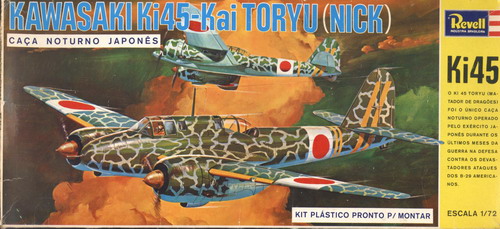 Another classic, the Supermarine S.6B from Airfix, also in a nylon bag.
Look at poor pilot!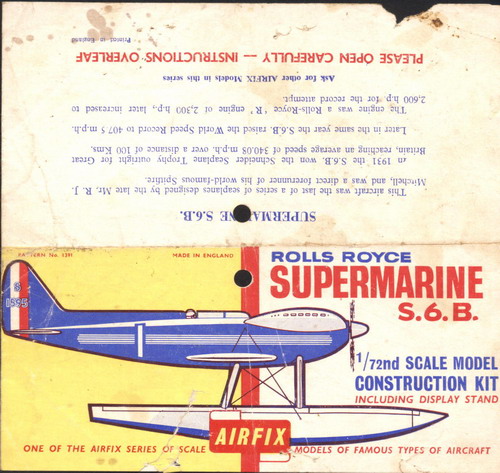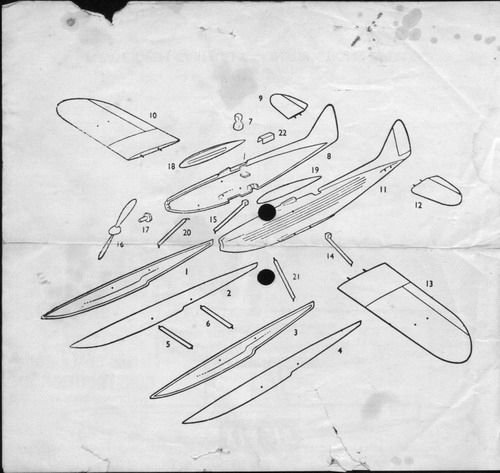 Another rarity, the Miles Magister from Novo, a Russian model factory.
Also came in a nylon bag, of course.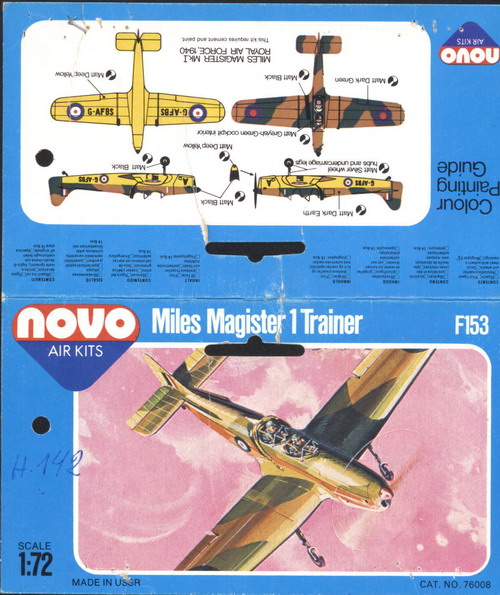 Two Fujimi in 1/72 scale, Kawasaki KI 100 Goshikisen, and Kawasaki KI 61 Hien.
These models had movement in all its parts!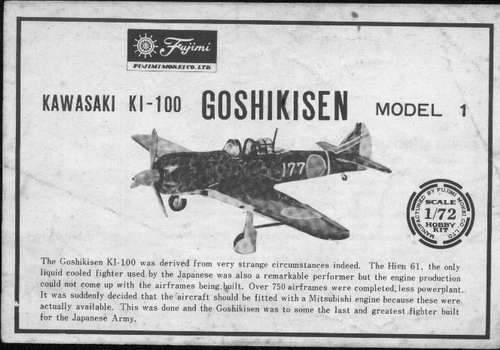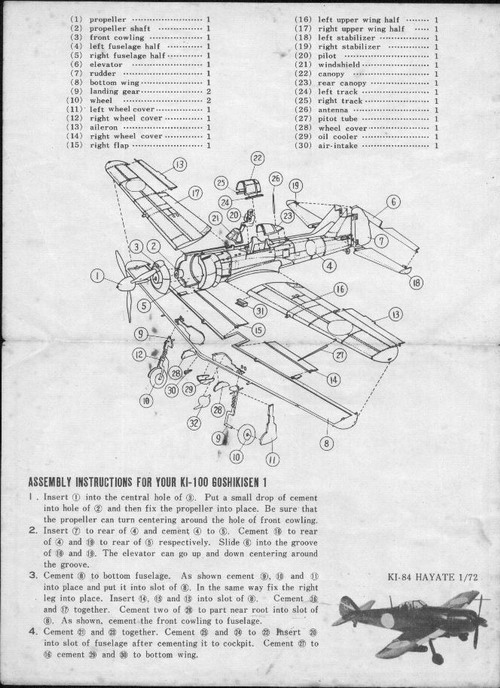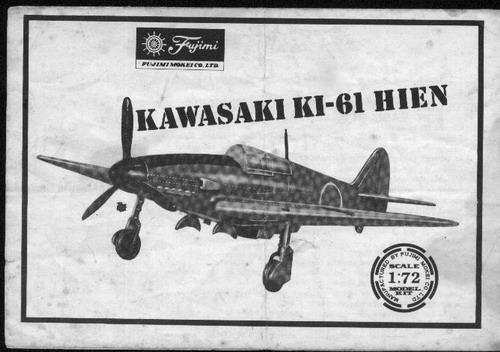 Messerschmitt Me 109 E, Monogram, 1/48 scale.
Copyright 1962!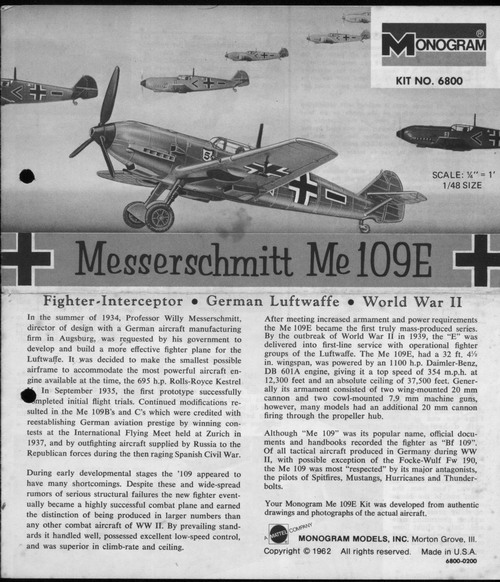 · CATALOGUES
1973 Monogram Catalog.
The fighters in 1/48 were between 80 cents and 1.75 dollars!
Inflation is everywhere...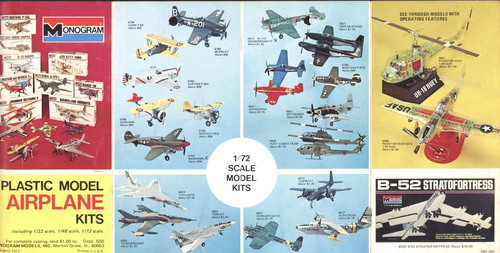 1981 Monogram Catalog, rather more complete than the last one!
The size of the magazine is 45 pages in full color.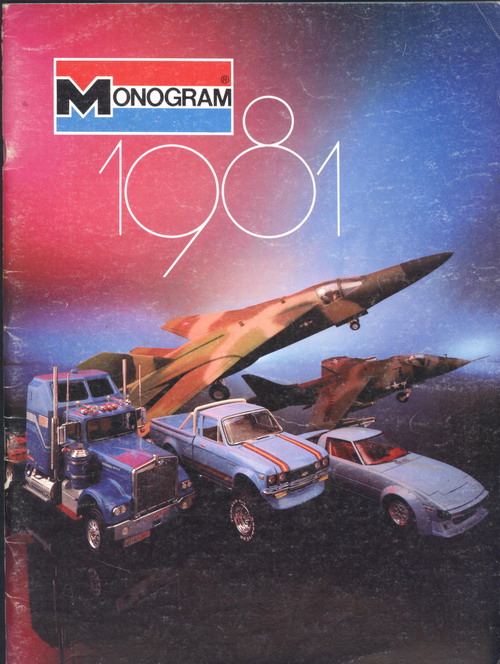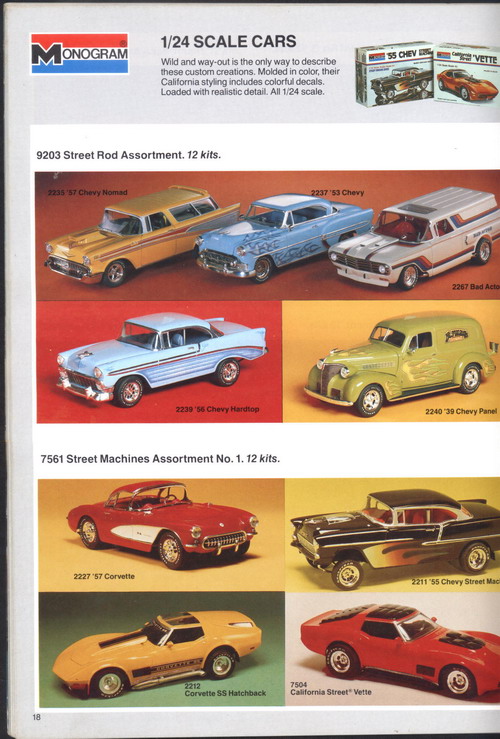 1981 Esci Catalog, another 47 full color magazine, an incredible amount of models, among which include military vehicles in scale 1/72 and advice of the Penguin modeler and their child.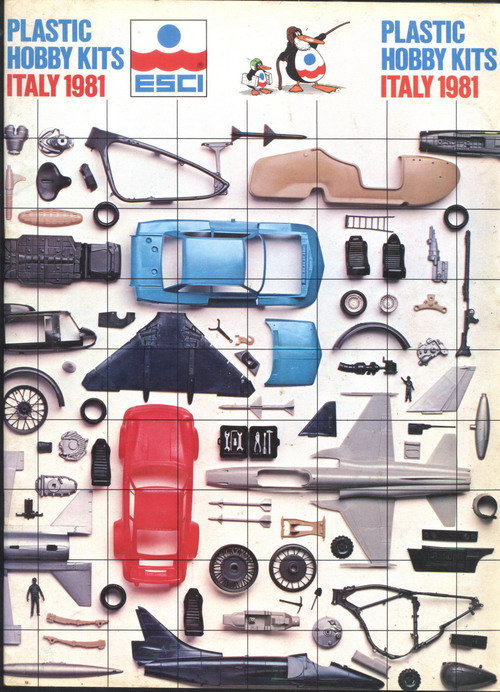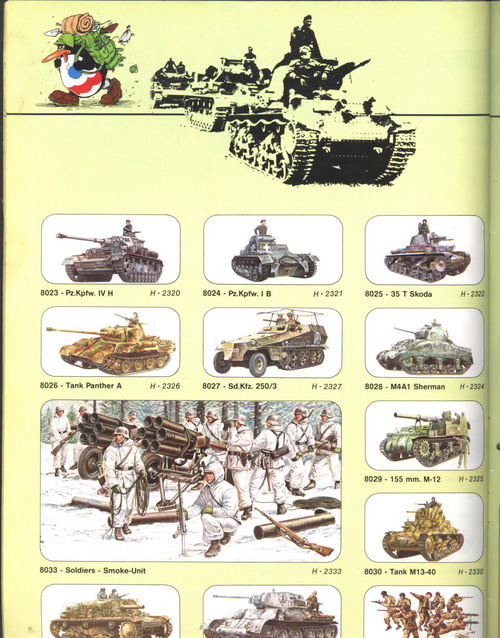 The 1977 Matchbox catalog