Marcelo Cal
Montevideo - Uruguay
Volver al Indice de Amigos / Back to Index of Friends
A4-P Skyhawk - "El Tordillo" C-222
Hobbycraft - 1:48
Trompa copiada en resina. HUD realizado con láminas de plástico y metal. Asiento de un kit A-4E/F de Hasegawa con anillas de eyección de Eduard (fotograbados) más cintos a scratch. Mamparo trasero de la cabina realizado con lámina de plástico y capitoneado dibujado sobre una lámina de aluminio. La escalera es de Hasegawa. Se modificó el radiocompás. Se agregó el sistema Omega. El sistema del gancho de apontaje se realizó con un tubo de aluminio y cobre. El soporte ventral de la bomba mk-17 es de un kit de Hasegawa. Se agregó la purga de combustible. FOD´s en resina. Espejos fotograbados de Eduard. Las calcas son de Aztec (set de Malvinas).
Nose copied in resin. HUD made with plastic and metal sheets. Seat from a Hasegawa A-4E/F kit with Eduard ejection rings (photo-etched) plus scratch belts. Cabin rear bulkhead made of plastic sheeting and quilting drawn on an aluminum sheet. The staircase is from Hasegawa. The radio compass was modified. Added Omega system. The landing hook was made with an aluminum and copper tube. The ventral mount for the mk-17 bomb is from a Hasegawa kit. Added fuel bleeding. FOD's in resin. Eduard's photo-etched mirrors. The decals are from Aztec (Malvinas set).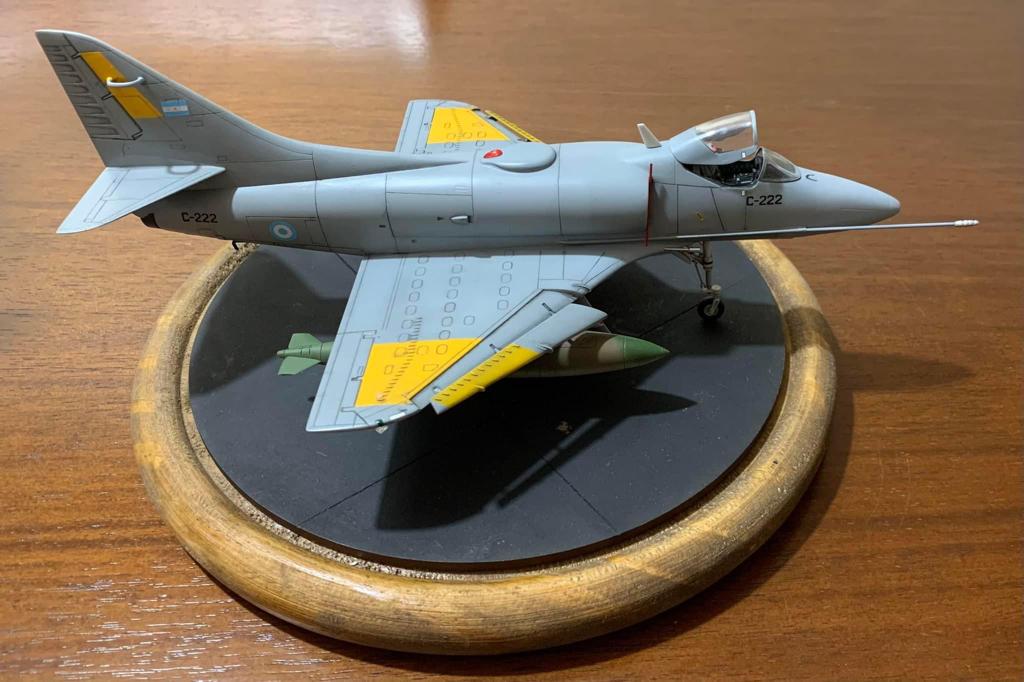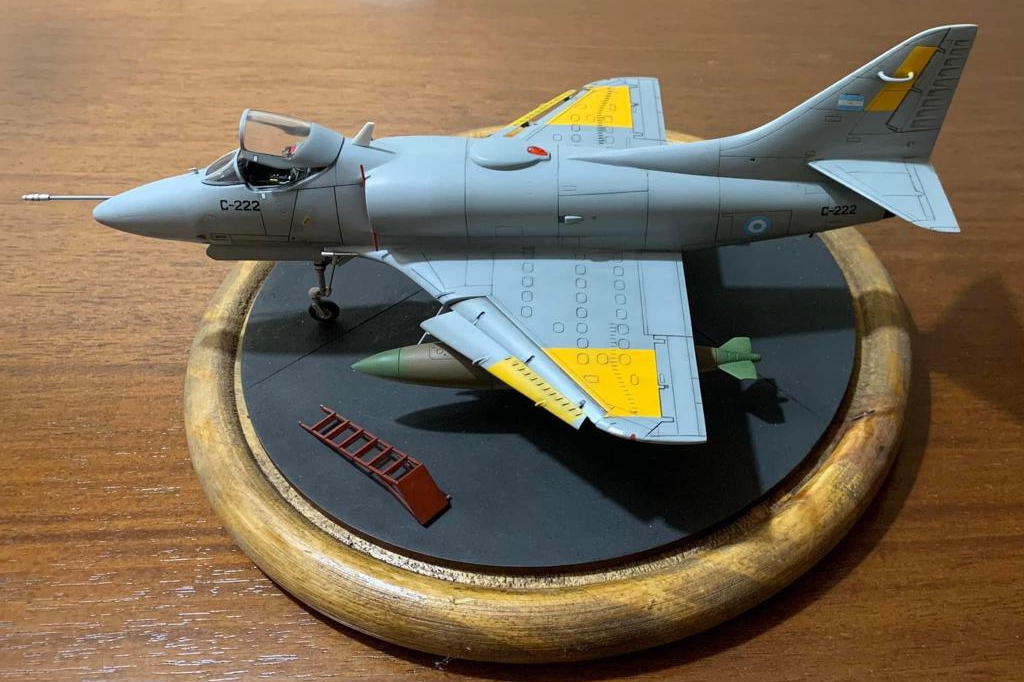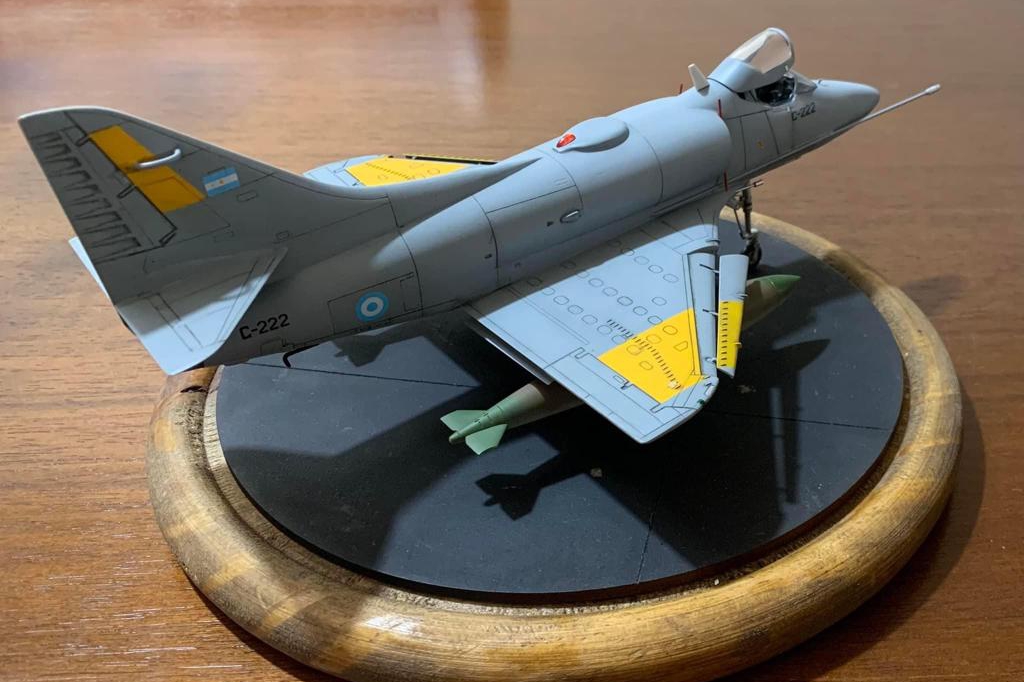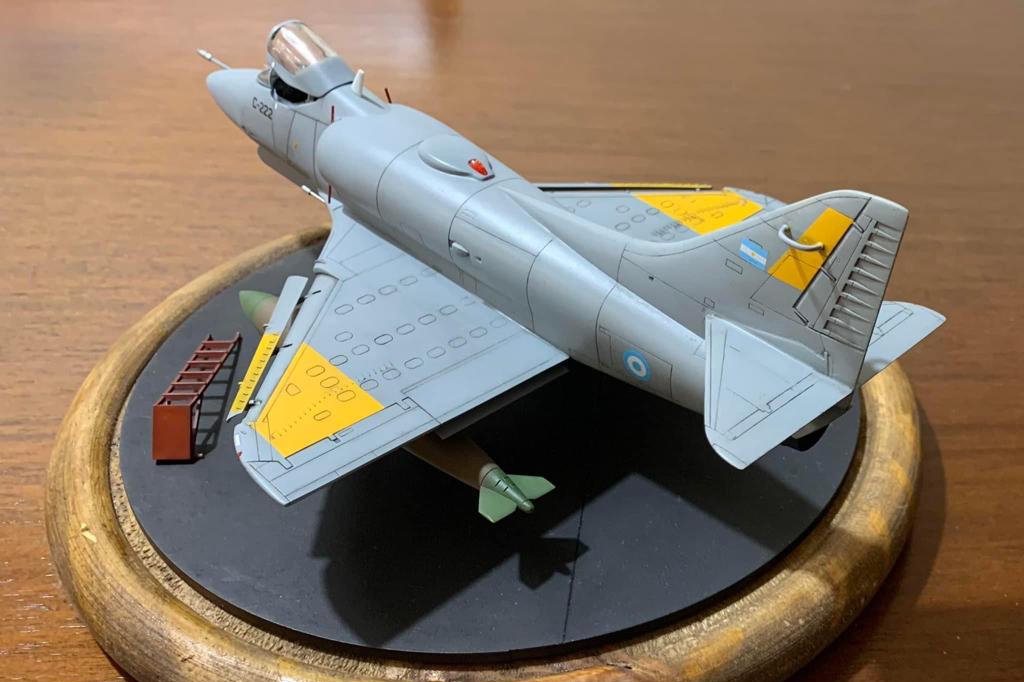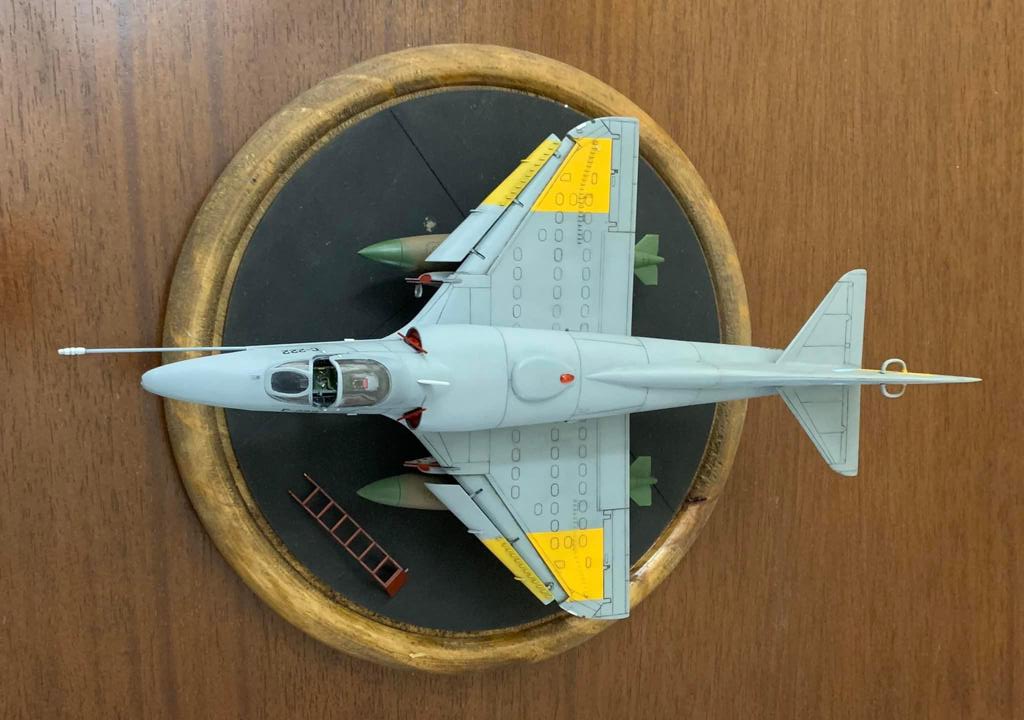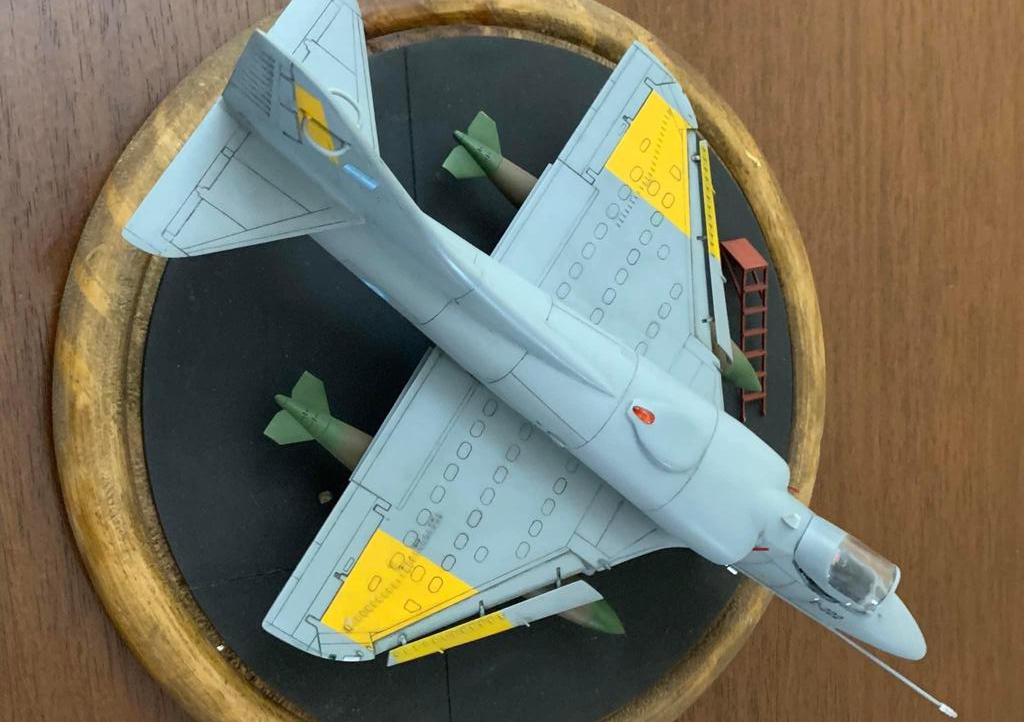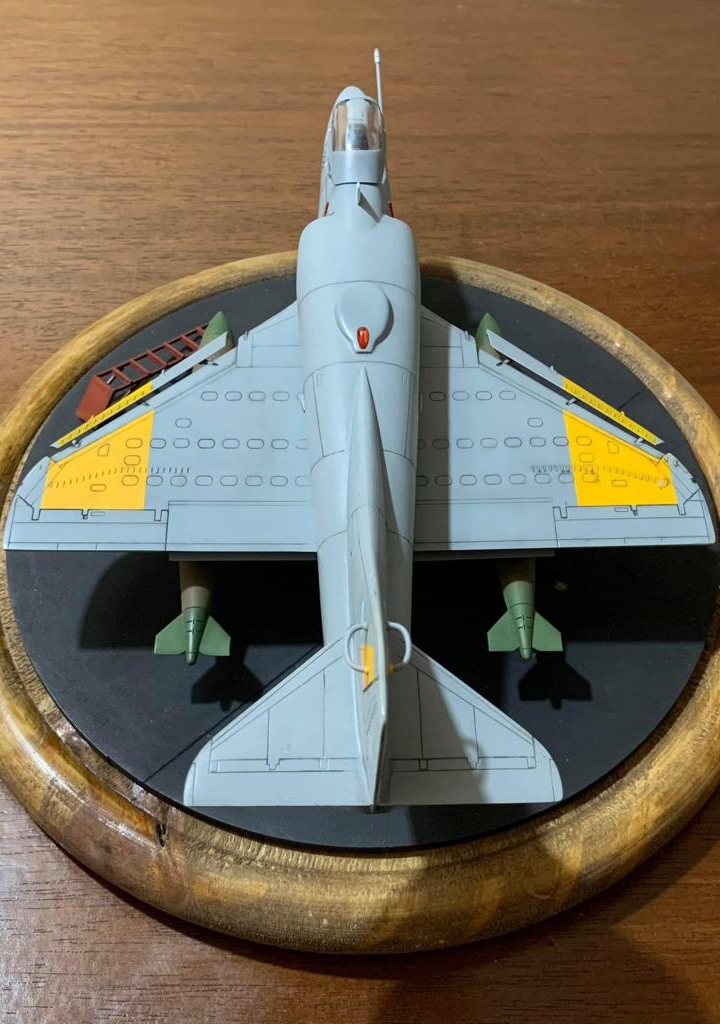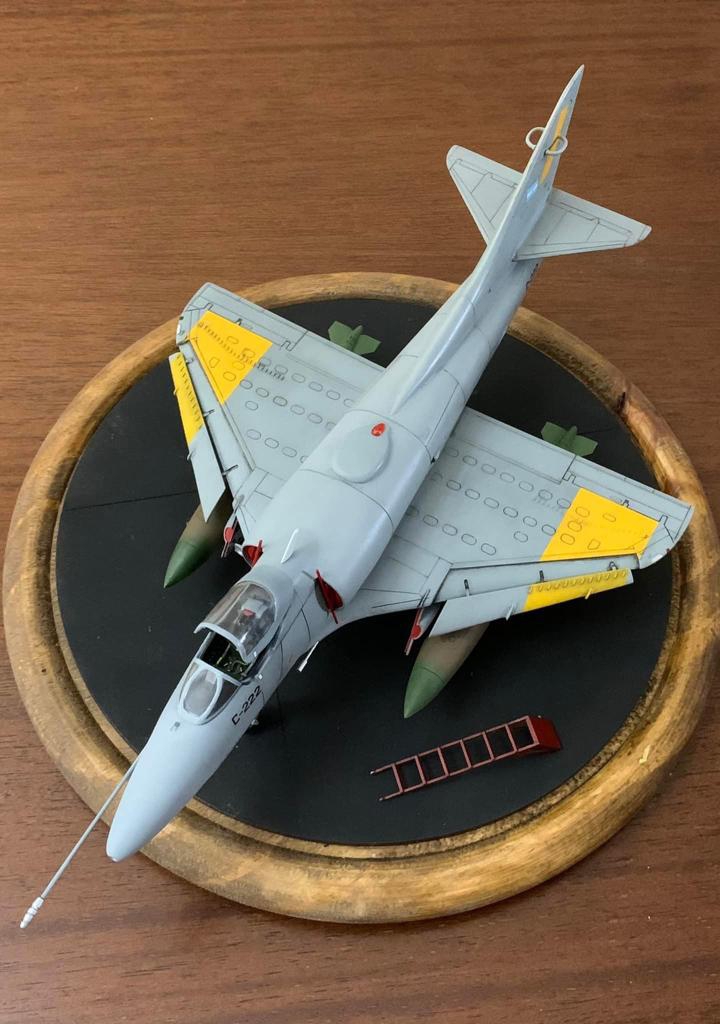 ST-34B Mentor - E.M.A.
Minicraft - 1:48
Calcas de creación propia, impresas en hojas Testor. La bandera de Artigas del timón de cola está pintada. La figura del piloto es de Monogram y del aerotécnico es de ESCI ERTL.
Homemade decals, printed on Testor sheets. The Artigas flag on the rudder is painted. The figure of the pilot is from Monogram and the airman is from ESCI ERTL.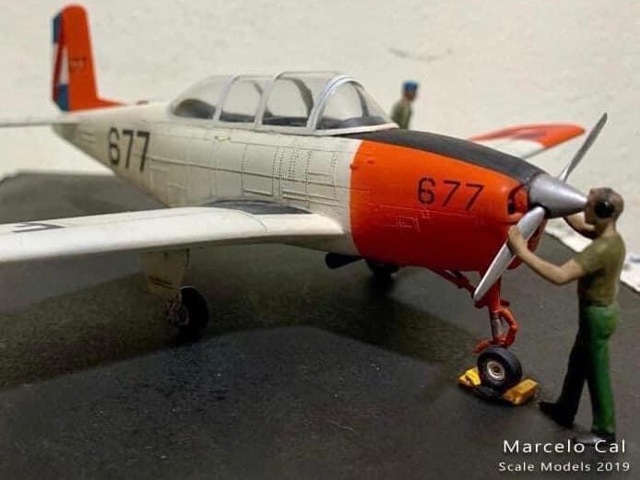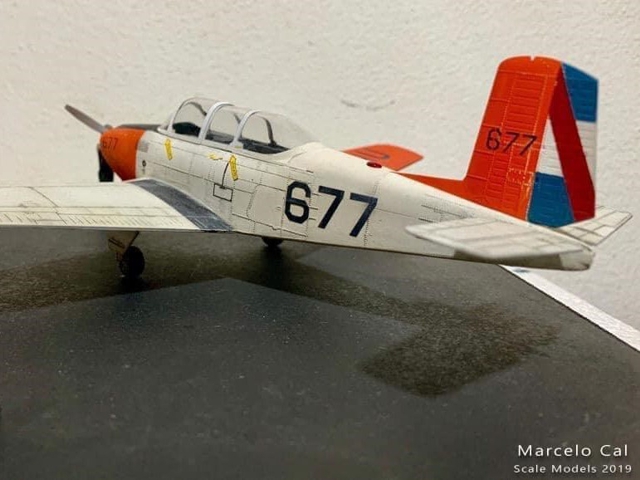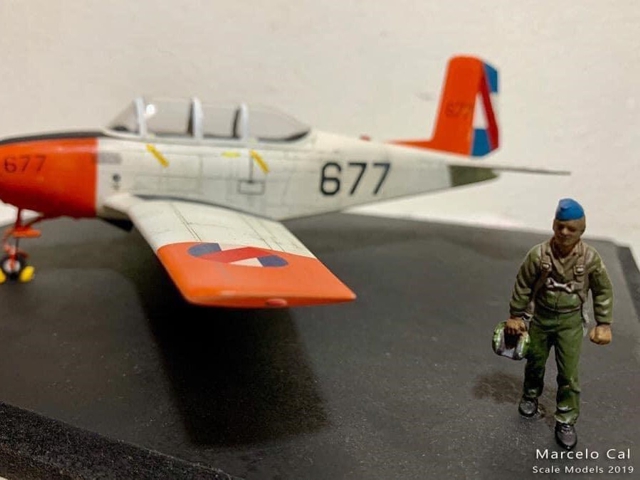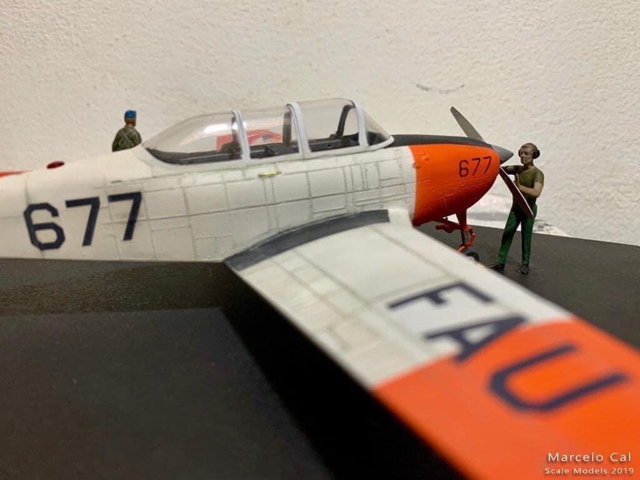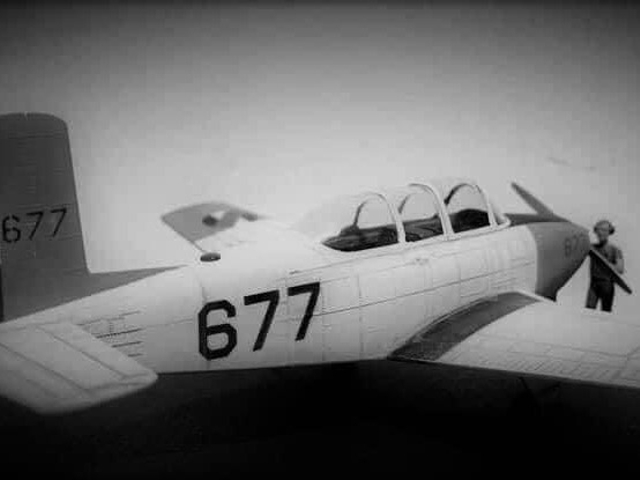 SNJ-6 Texan - Aviación Naval Uruguaya - ANU 258
Revell - 1:48