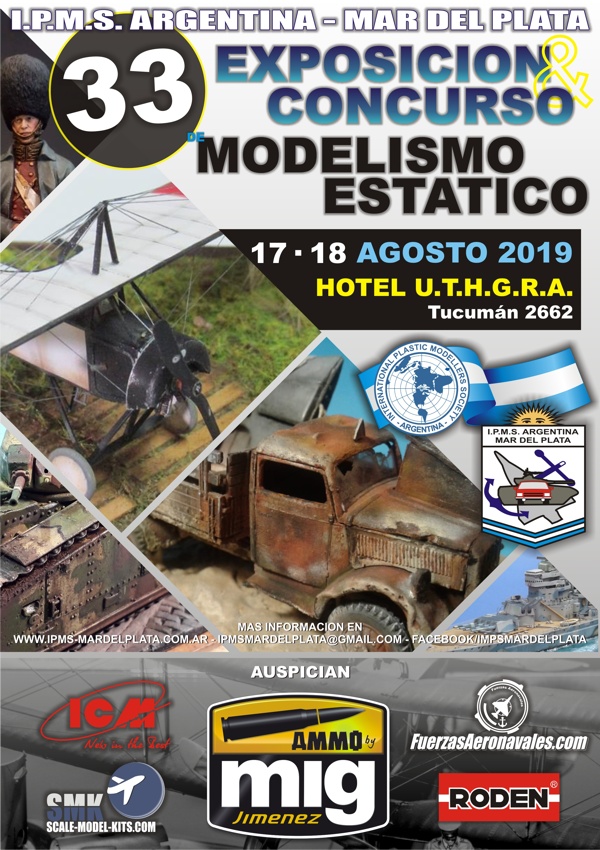 33ª EXPOSICION y CONCURSO de MODELISMO ESTATICO
33th. PLASTIC MODELING SHOW and CONTEST
Los invitamos a todos a nuestra 33ª EXPOSICION y CONCURSO de MODELISMO ESTATICO que tendrá lugar los días 17 y 18 de Agosto de 2019 en el Salón Alfonsina del Hotel UTHGRA de neustra ciudad. Muy pronto estará disponible toda la información. ¡Nos vemos en Agosto!.
We invite you all to our 33th. PLASTIC MODELING SHOW and CONTEST, to be held on August 17 and 18 at Alfonsina Hall of the Hotel UTHGRA of our city. All the info will be available soon. See you in August!.

Más info / More info

¡ESTAMOS RENOVANDO NUESTRO SITIO WEB!
We are renewing our website!
Estimados amigos, estamos otorgándole un renovado diseño a nuestro sitio web, que se adapta a las nuevas tecnologías y le permite ser navegado en forma amigable en todos los dispositivos. Poco a poco todas las secciones habituales estarán nuevamente disponibles.
Dear friends, we are giving a renewed design to our website, which adapts to new technologies and allows it to be navigated in a friendly way on all devices. Little by little all the usual sections will be available again.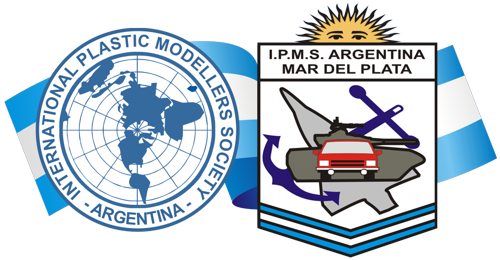 REUNIONES
Todos los martes a partir de las 19:30 en nuestro taller.
También te esperamos los sábados al mediodía, café por medio.
Meetings
Every Tuesday at 7:30 P.M. in our workshop.
We also wait for you on Saturdays at noon, for coffee.

Más info / More info