Marcelo Morard
Suiza
Volver al Indice de Amigos / Back to Index of Friends
DC3
Revell - 1:72
El DC3 es una maqueta Revell y esta inspirada de una foto que me mando un amigo de Rio Gallegos que habia sacado cuando era chico, el fonde es una foto de la V Brigada y apenas se ve un C-130 detras, la maqueta que acompaña al DC3 es un Albatros (de Monogram) con los colores de la Armada. Los vehiculos son de marca Brekina, muy buena calidad de definicion, pero son escala 1:87, sólo para trucar la foto y dar un estilo de los años 70-80.
This DC3 is a Revell model and is inspired from a photo that a friend of mine sent me from Rio Gallegos, wich he had taken when he was a child, the background is a photo of the V Brigade and is barely seen behind a C-130, the model that accompanies is an Albatros from Monogram with the colors of the Argentine Navy. The vehicles are from Brekina, very good quality of definition, but they are 1:87 scale, only to trick the picture and give a style of the 70's and 80's.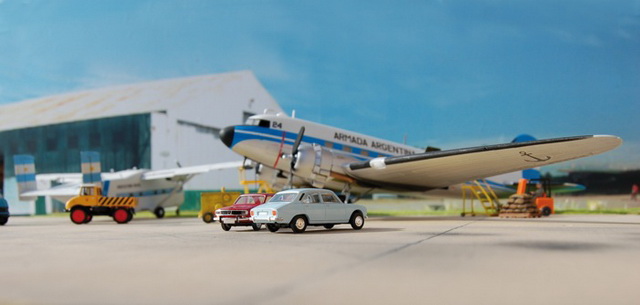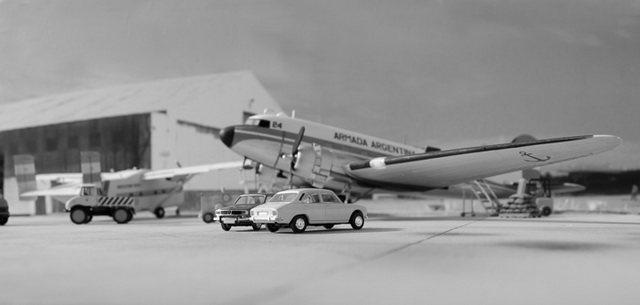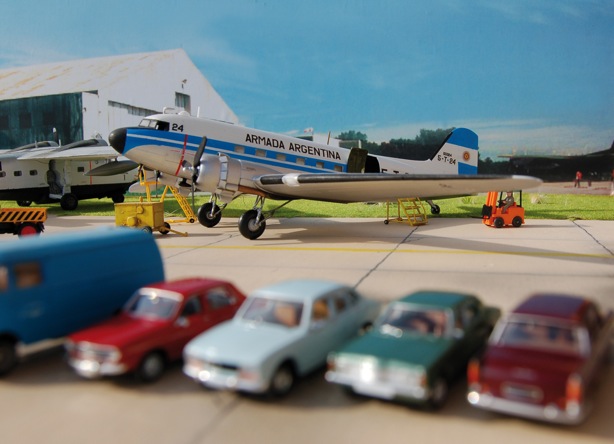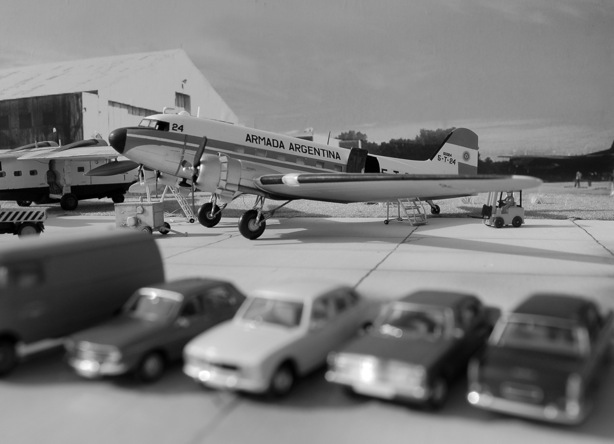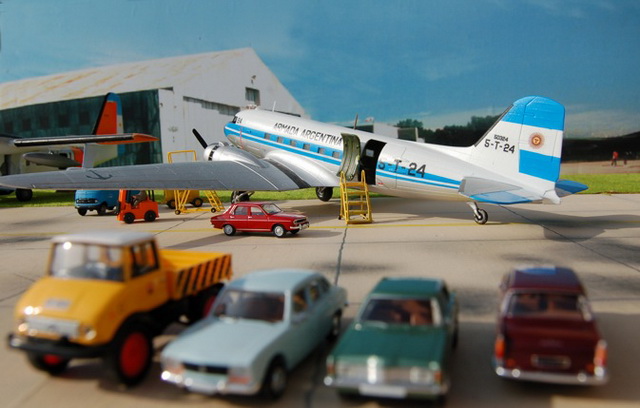 Más trabajos de Marcelo, en donde se destaca un 737 construido totalmente en scratch.
More models built by Marcelo, where stands out a entirely scratch built 737.