MUESTRA DE AVIACION LATINOAMERICANA EN SEATTLE
Latin American aviation display at Seattle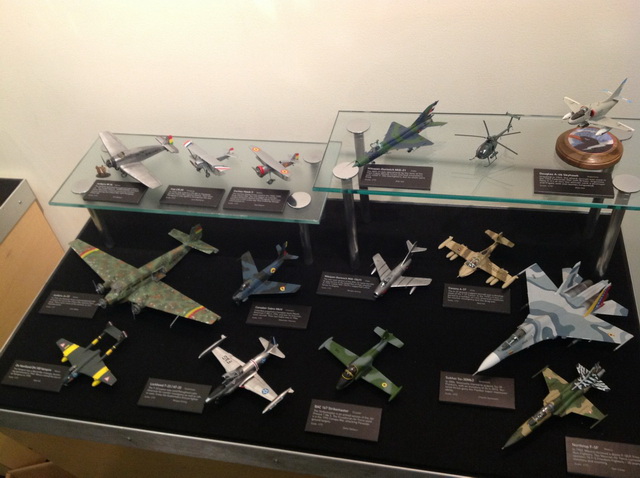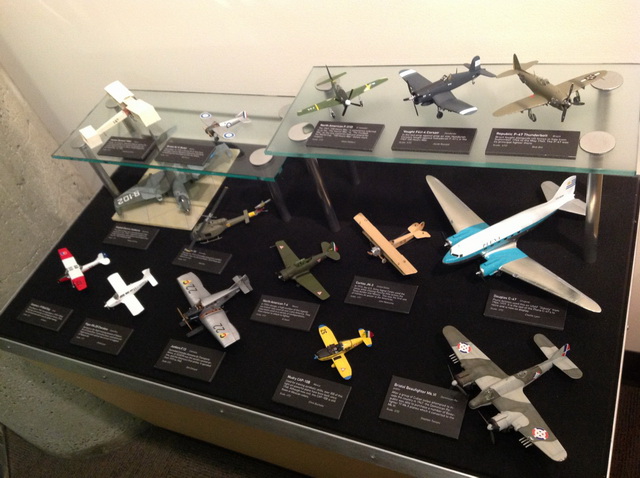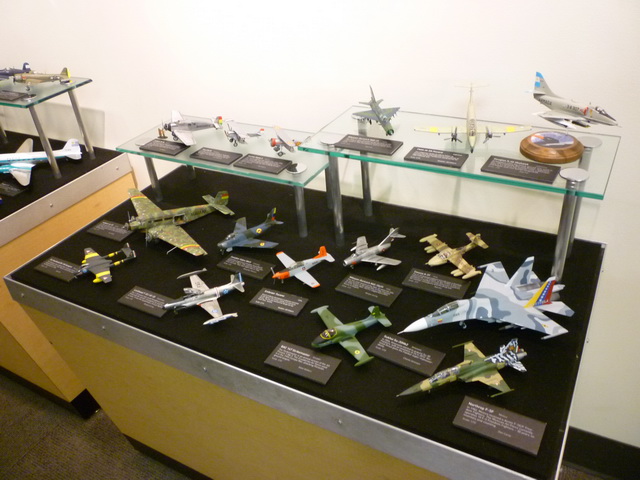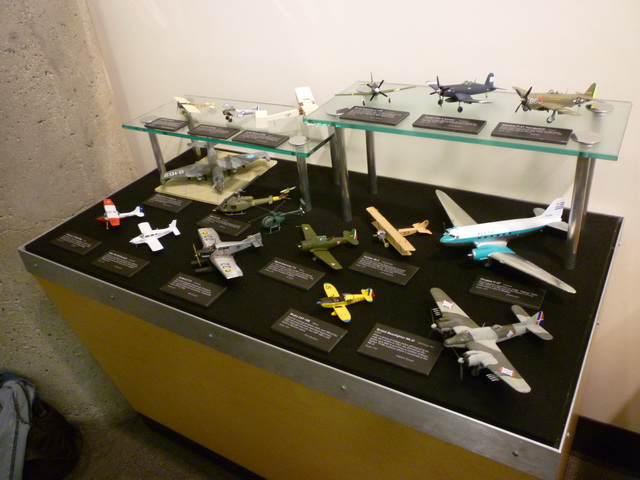 Northwest Scale Modelers (NWSM) es uno de los clubes de modelismo de Seattle, y la mayoría de sus miembros son también miembros de IPMS Seattle. NWSM se reúne mensualmente en el Museo de Vuelo y mantiene una buena relación de trabajo con las autoridades del mismo. Parte de esta relación es que el Museo cuenta con dos vitrinas permanentes en su café y, a su vez, proporciona cuatro muestras cada año. Cada muestra es sobre un tema acordado tanto por el Museo como por el club.
El objetivo con la Muestra de Aviación Latinoamericana era ilustrar la diversidad y la historia de la aviación en los países latinoamericanos, y cubrir los temas civiles y militares. Este es un tema muy amplio (por ejemplo, 286 militares y 206 aeronaves civiles de 1950 en adelante), de la que hemos tratado de extraer muestras representativas del período 1913-presente de los 23 países (se excluyó a la mayoría de las islas del Caribe, por razones prácticas ). Esto a su vez se ve limitado por los kits disponibles y calcomanías, los intereses de los modelistas y el tiempo disponible. Por último, las vitrinas tienen una capacidad máxima de alrededor de 40 aviones monomotor. Algunos de los modelos más grandes pueden ser suspendidos por encima de la vitrina.
Northwest Scale Modelers (NWSM) is one of the modeling clubs of Seattle, and most of its members are also members of IPMS Seattle. NWSM meets monthly at the Museum of Flight and maintains a good working relationship with the authorities thereof. Part of this relationship is that the Museum has two permanent showcases at the coffee and, in turn, provides four shows each year. Each display is on a topic agreed both by the Museum and the club.
The aim with the Latin American Aviation Display was to illustrate the diversity and history of aviation in Latin American countries, and cover civil and military issues. This is a broad topic (eg, 286 military and 206 civilian aircraft from 1950 onwards), which we have tried to extract representative samples of the period 1913-present of the 23 countries (we excluded most of the islands Caribbean, for practical reasons). This is also limited by the available kits and decals, modellers interests and time available. Finally, the showcases have a maximum capacity of about 40 single-engine aircraft. Some of the larger models can be suspended above the showcases.
Al final, hemos sido capaces de proporcionar los siguientes 35 modelos:
In the end, we were able to provide the following 35 models:
Avions Mudry et Ce CAP-10 - Chris Bucholtz - Mexico
BAE Strikemaster - Steve Gallacci - Ecuador
Bell UH-1B - Bob Hill - Colombia
Bristol Beaufighter Mk.VI - Stephen Tontoni - Dominican Republic
Bristol M.1C Bullet - Will Perry - Bolivia
Canadiar Sabre Mk.6 (F-86) - Alexander Pearson - Colombia
Castaibert 913 - Morgan Girling - Uruguay
Cessna A-37 Dragonfly - Bob Hill - Chile
Cessna L-19 Bird Dog - Al Sauer - Chile
Consolidated PBY-5A - Stephen Tontoni - Brazil
Curtiss C-46 - Scott Kruize - Venezuela
Curtiss JN-3 - John Newcome - USA
Curtiss P-36 Hawk 75 - Argentina?
deHavilland DH.100 Vampire - Bob Hill - Mexico
Douglas A-4 Skyhawk - Bob Hill - Argentina
Douglas DC-3/C-47 - Chellie Lynn - Uruguay
English Electric Canberra - Morgan Girling - Argentina
Fiat CR.20 - Jack Matthews - Paraguay
FMA IA-58 Pucara - Bill Osborn - Argentina
Junkers F.13 - Don Conrad - Colombia
Junkers Ju.52 - John Miller - Bolivia
Junkers W.34 - Tim Nelson - Bolivia
LockheedT-33 / AT-33 - Morgan Girling - Guatemala
McDonnell Douglas MD-500 - ? - ?
MiG-15bis - Morgan Girling - Cuba
MiG-21 Fishbed - Bob Peterson - Cuba
North American P-51 Mustang - Bill Osborn - El Salvador
North American T-6 - Al Sauer - Mexico
Northrop F-5F - Dan Carey - Mexico
Pilatus PC-7 (misidentified as Tucano) - Bill Osborn - Chile
Piper Cherokee Arrow - Chellie Lynn - Costa Rica
Republic P-47 Thunderbolt - Bob Hill - Brazil
Santos-Dumont 14 bis - Gabriel Stern - Brazil
Sukhoi Su.30 - Charlie Sorensen - Venezuela
Vought F4U Corsair - Jacob Russell - Honduras
Fotos / photos: Will Perry - Morgan Girling