UN POCO DE NUESTRA HISTORIA -PARTE 4-
A little bit of our history -Part 4-
Estas fotografías pertenecen al archivo personal de nuestro socio Víctor Cabral. En primer lugar podemos apreciar una figura creada por Fernando Aznicar y otras de su creación: un Marine Desert Shiell en 120mm de Verlinden, un Swat 120mm, también de Verlinden y un Abanderado de Rosas en plomo.
These photographs belong to the personal collection of our member Víctor Cabral. First we can see a figure created by Fernando Aznicar and others of his creation: a Marine Desert Shiell in 120mm from Verlinden, a Swat in 120mm, also from Verlinden and an "Abanderado de Rosas", a metal figure.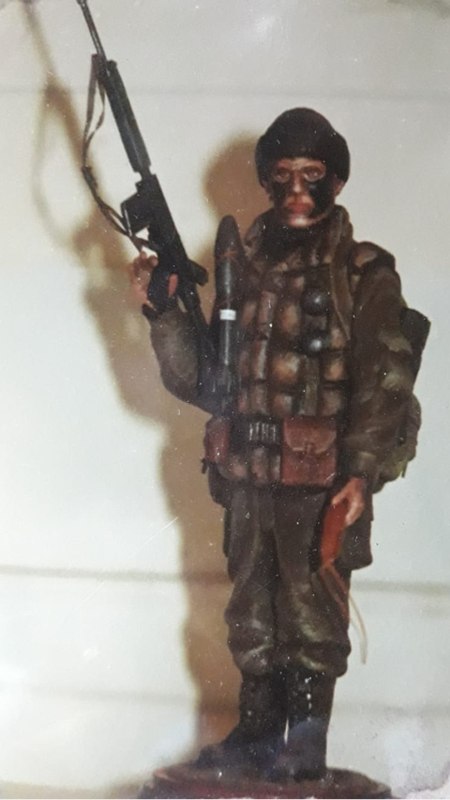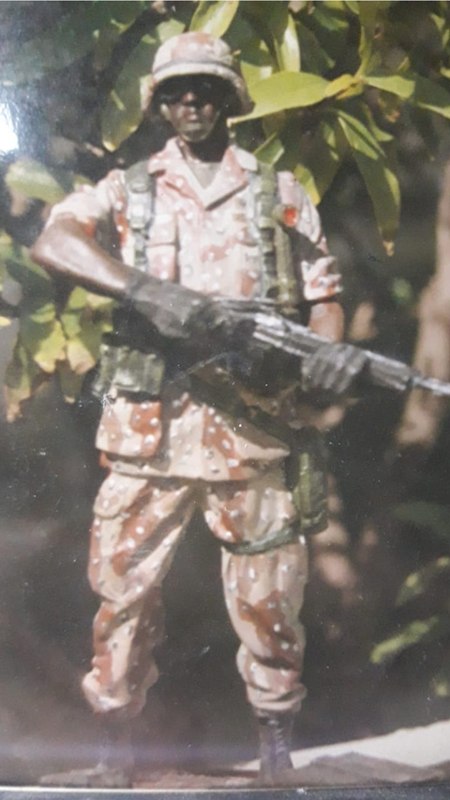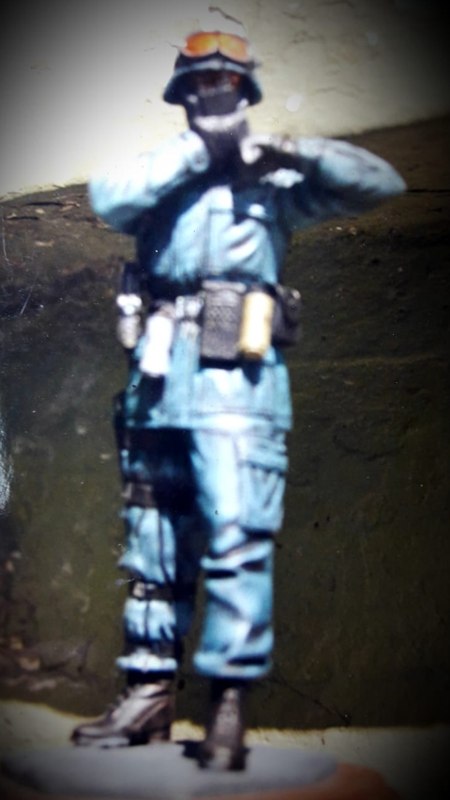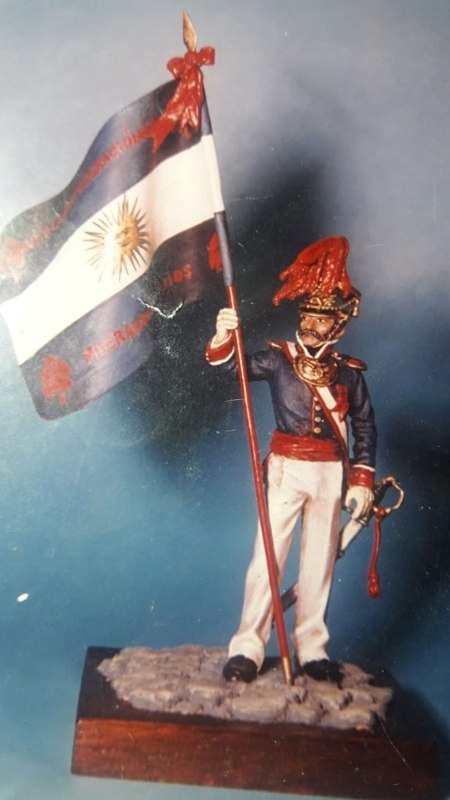 En las fotos que siguen podemos ver algunos de sus modelos, donde se destacan un diorama con Me109, que ganara un primer premio y LVTP-7, también merecedor de un Premio de la Armada Argentina en el año 1993.
Por último, más imágenes de su colección personal, con amigos del club, imágenes de viejos concursos y su "cueva" en la calle Jujuy.
In the pictures that follow we can see some of their models, where there is a Me109 in 1:32 scale, which won a first prize in the category of dioramas and an LVTP-7, also winner of an Argentine Navy Award in 1993.
Finally, more images of his personal collection, with friends of the club, images of old contests and his "cave" at Jujuy street.