TRIUMPH 3WH - ITALERI - 1:9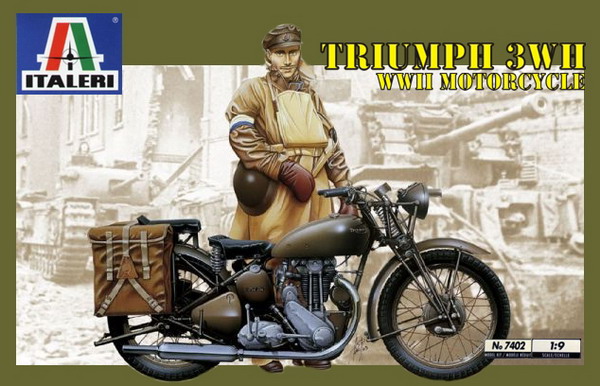 En este artículo seguimos la construcción de la motocicleta Triumph 3WH de Italeri en escala 1:9, desarrollada por nuestro socio Ruben Velazquez. En cuanto a las referencias históricas de ésta, podemos decir que a comienzos de la Segunda Guerra Mundial y, ante la escases de equipo técnico necesario, Gran Bretaña ordenó la construcción de una gran cantidad de vehículos en forma urgente.Muchas motocicletas de uso civil fueron modificadas con fines militares realizando reformas en cuanto al color y la adición de los soportes para bolsas de cuero. Triumph ofrece al poco tiempo el modelo 3WH, basado en la moto civil "Tiger 80". Este modelo participa en todos los frentes donde luchan las Fuerzas Armadas Británicas, como África, Europa y Asia. Una vez finalizado el conflicto estas motocicletas fueron entregadas a otras naciones, como Italia y Grecia, donde las Triumph sirvieron durante un largo tiempo gracias a su fiabilidad y robustez.
This article follows the construction of the Triumph 3WH motorcycle of Italeri in 1:9 scale, built by our partner Ruben Velazquez. At the start of the 2nd WW, Great Britain did not have all the technical equipment needed for such a conflict, therefore a lot of vehicles were ordered urgently. Motorcycles, mainly used by the well known DR "Dispatch Riders" for communication between different units, were converted from civilian bikes with small changes, like military color and the addition of frames for the canvas bags. Triumph proposed in short time the model 3WH, based on the civilian "Tiger 80", with an overhead valve engine and parallel forks. This model served on all fronts where the British Armed Forces fought, such as Africa, Europe and Asia. After 2nd WW these motorcycles were delivered to many other nations, such as Italy and Greece, where the Triumphs served for a long time thanks to their reliability and robustness.
Comenzando el armado
En las siguientes imágenes podemos observar los primeros pasos en el armado del kit. Entre ellos vemos la construcción del motor, de los soportes para las bolsas de cuero, el asiento, tanque de combustible y demás componentes.
Beginning assembly
In the pictures below we see the first steps of the kit assembly. Among them we see the construction of the engine, stands for the leather bags, seat, fuel tank and other components.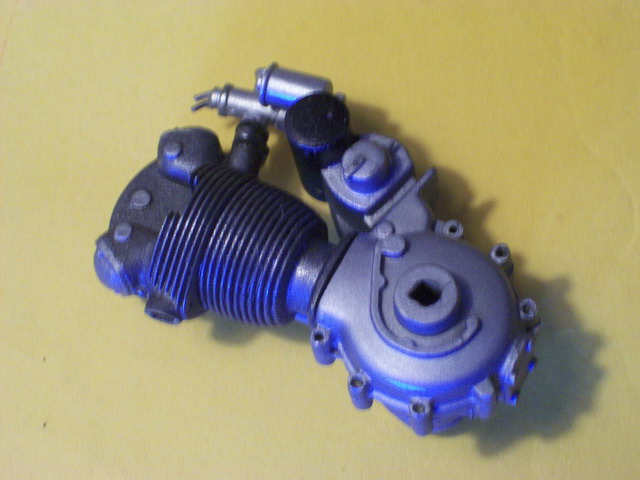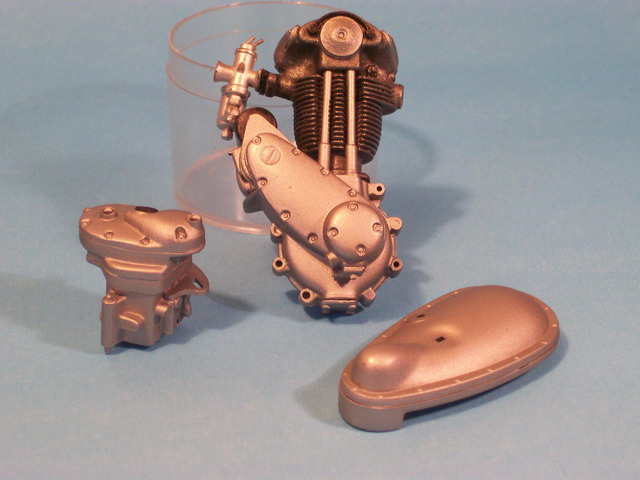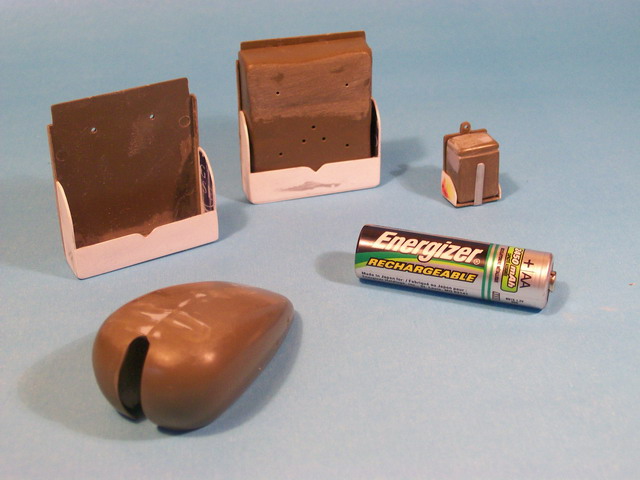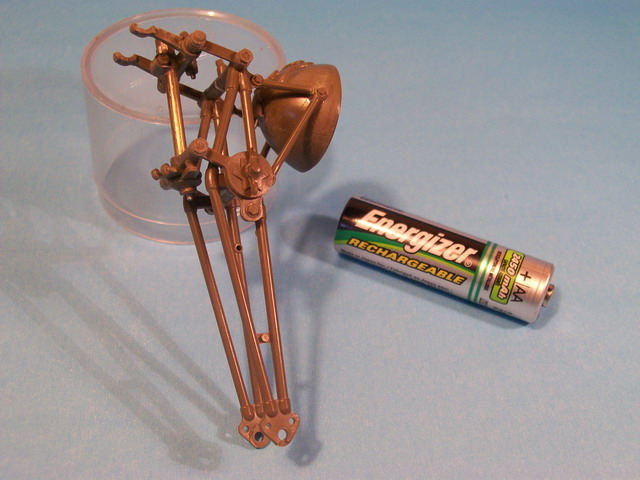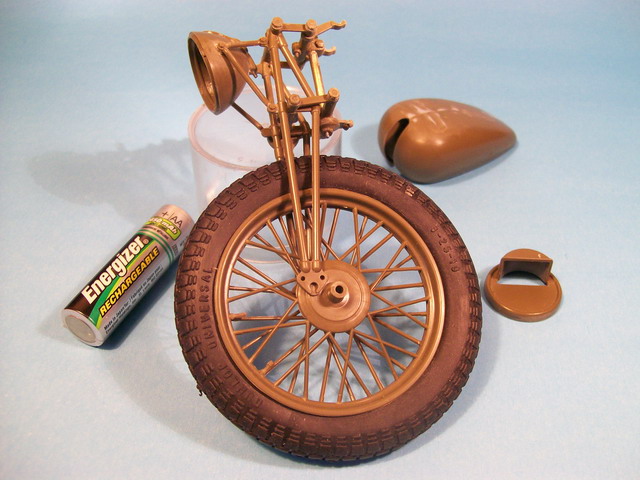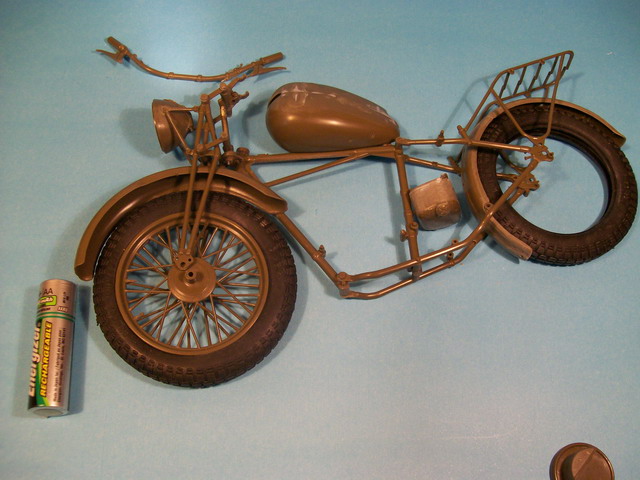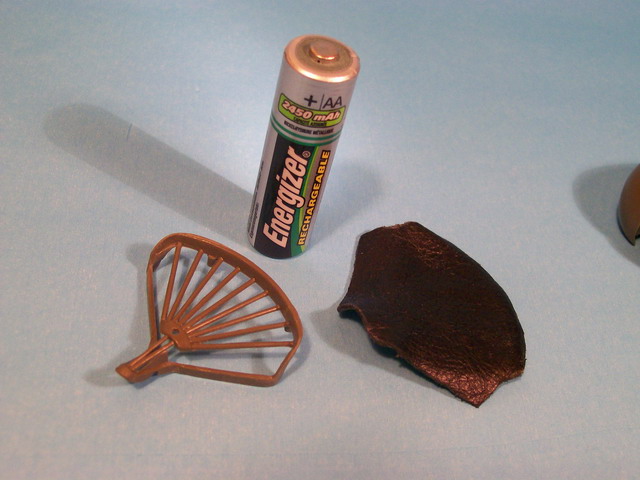 Pintura del modelo
A continuación vemos en primer lugar las piezas preparadas para la pintura, y los primeros resultados de la misma.
Painting
Here we see first the parts prepared for painting, and the first results of it.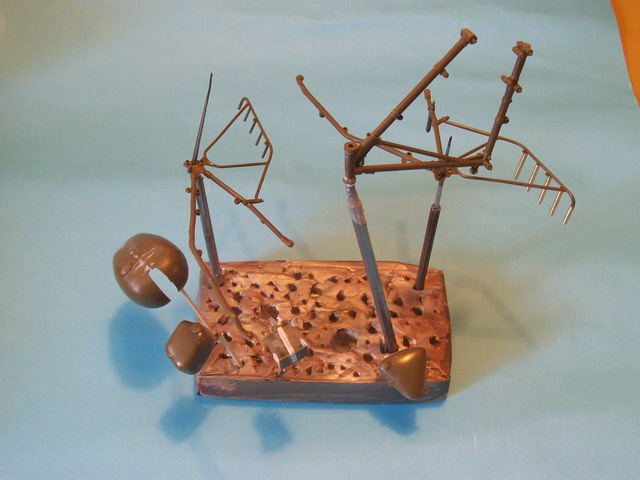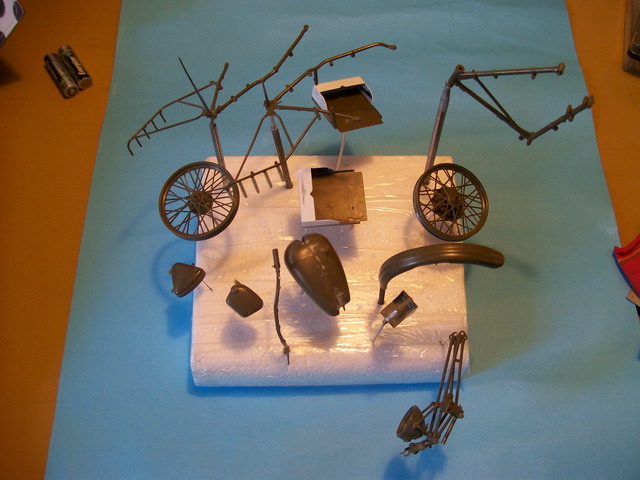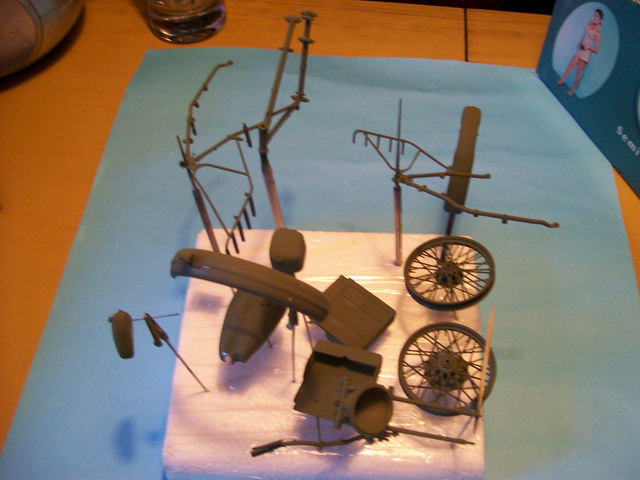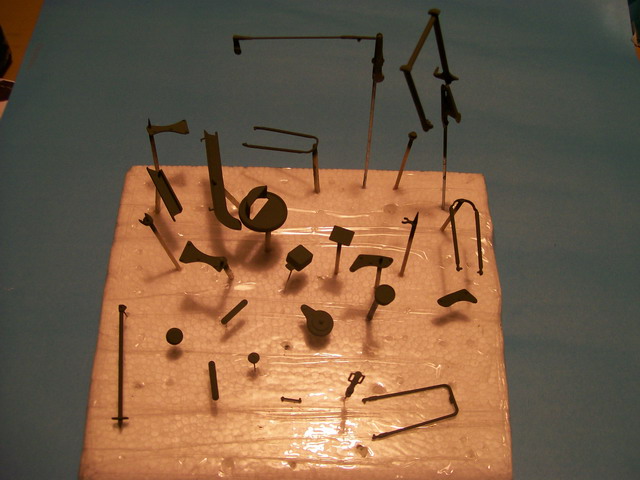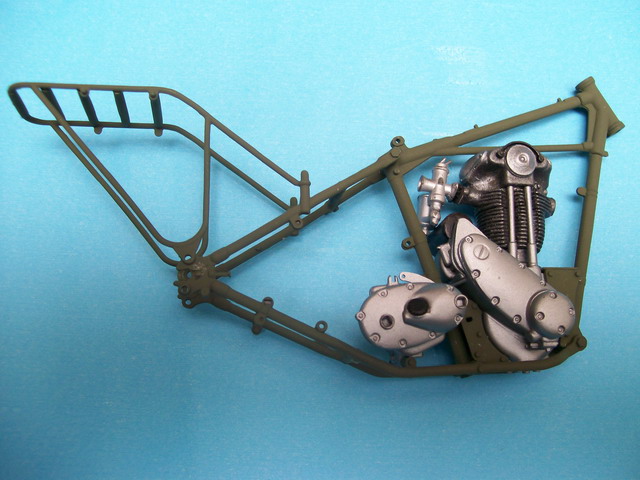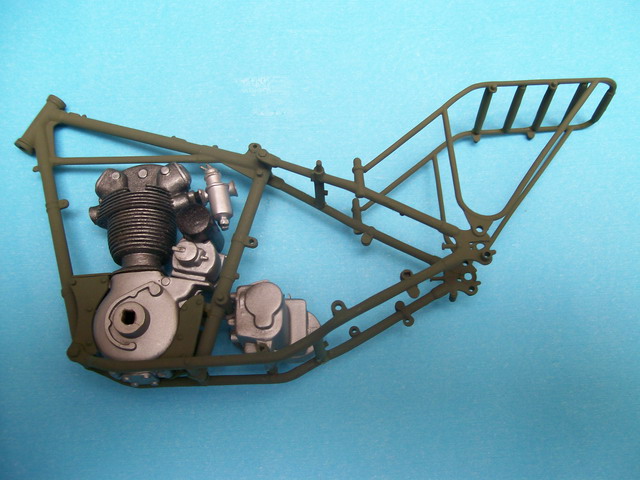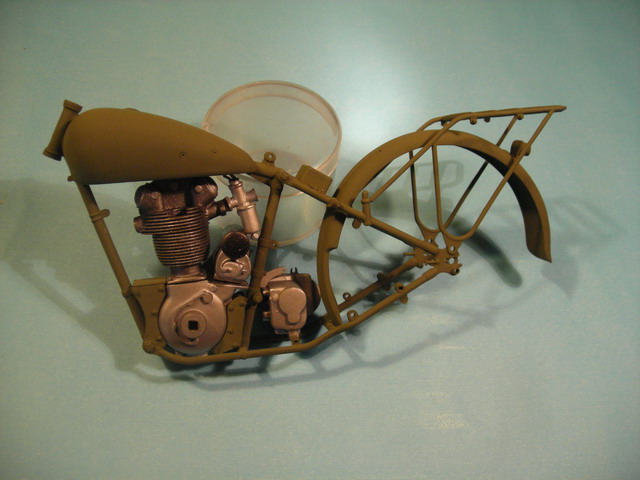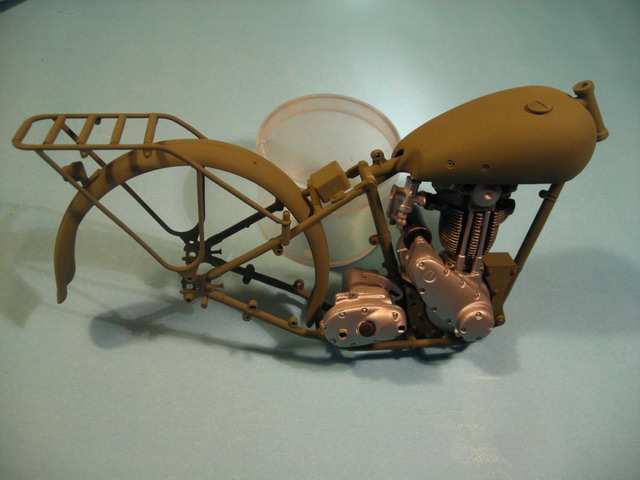 Comenzando el montaje y los primeros pasos del "cableado" del modelo.
Starting the assembly and the first steps of the "wired" of the model.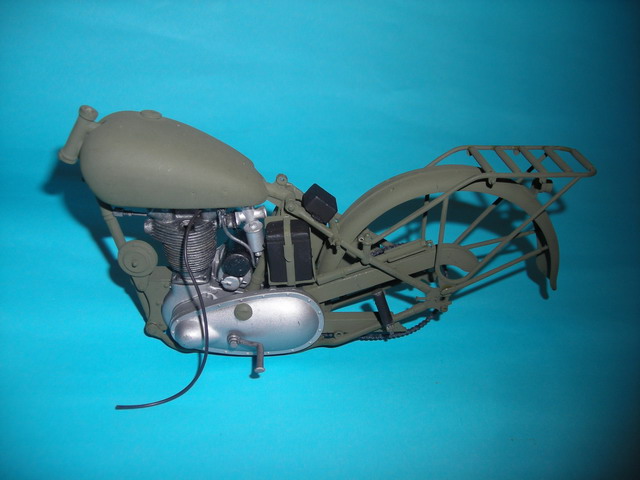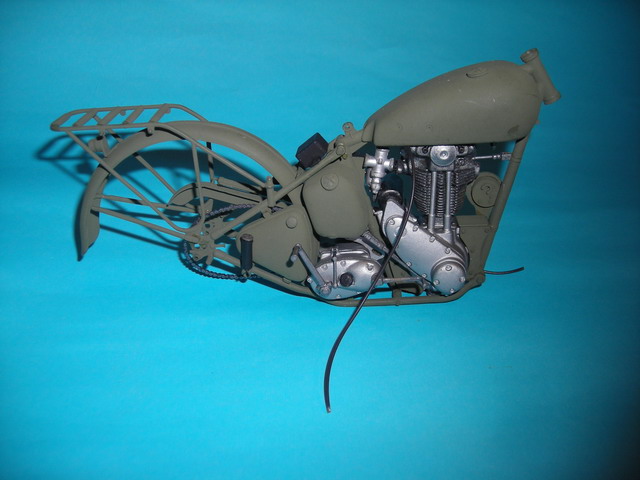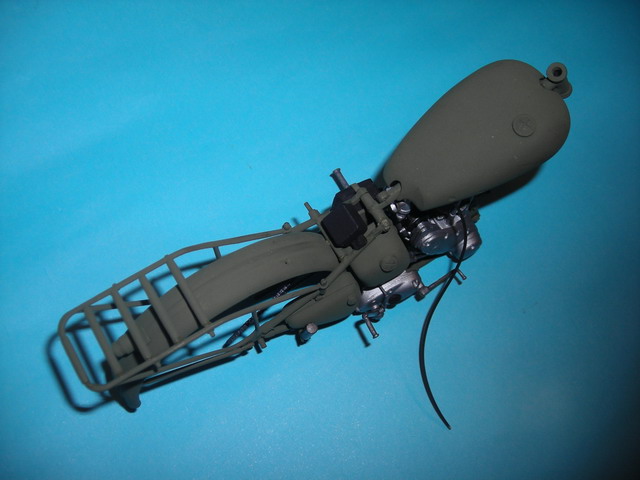 A continuación observamos la colocación de las ruedas de la motocicleta.
Now we see the placement of the motorcycle wheels.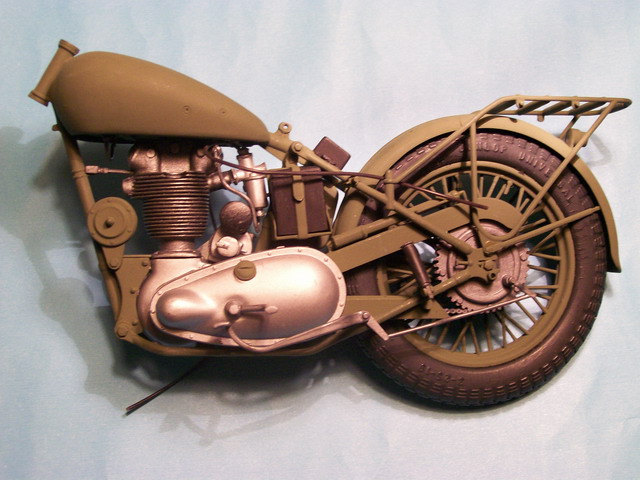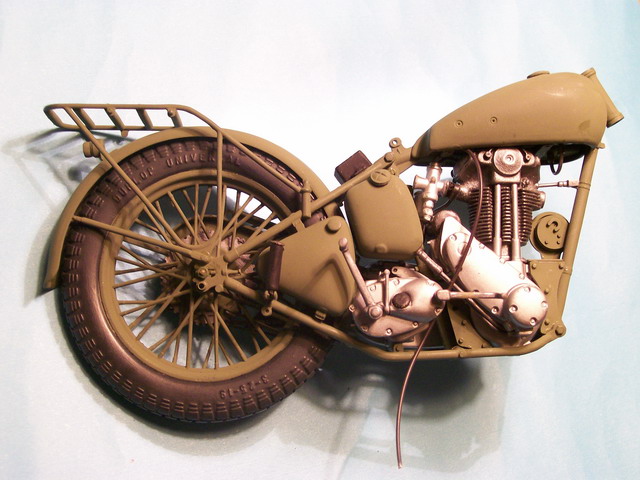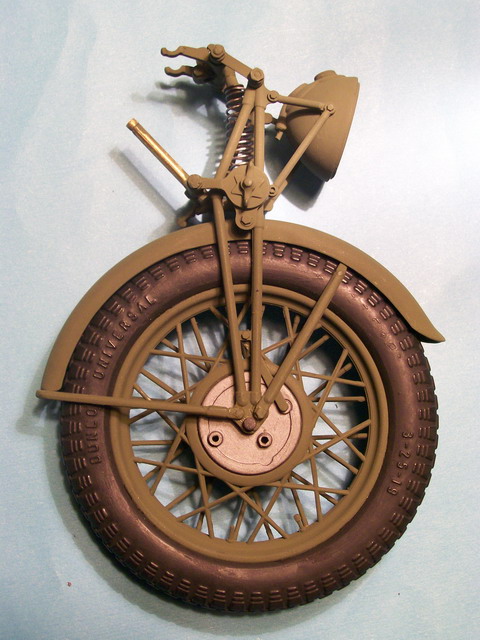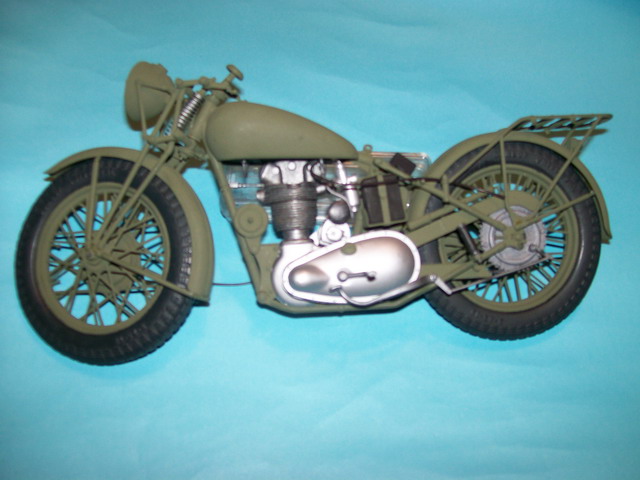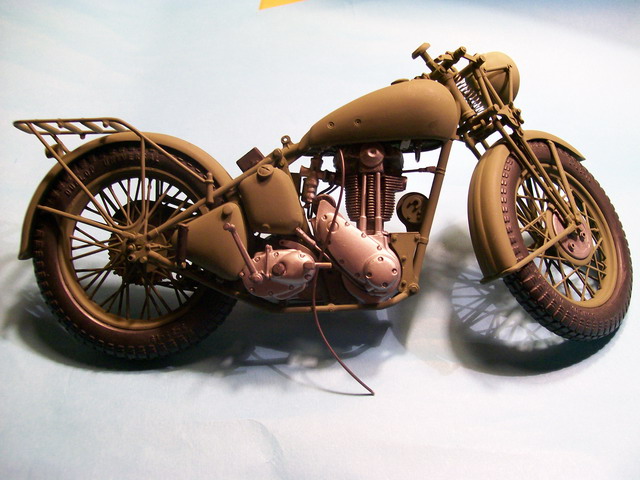 Ahora ya podemos observar el modelo pintado y ensamblado. Las alforjas fueron realizadas con cuero natural, mismo material que se utilizó para forrar el asiento de la moto. Ya acercándonos a la finalización del modelo, sólo restan los trabajos de desgaste.
Now we can see the painted and assembled model. The saddlebags were made with leather, same material used for covering the seat of the motorcycle. Now getting closer to the end of the job, the last step will be the weathering process.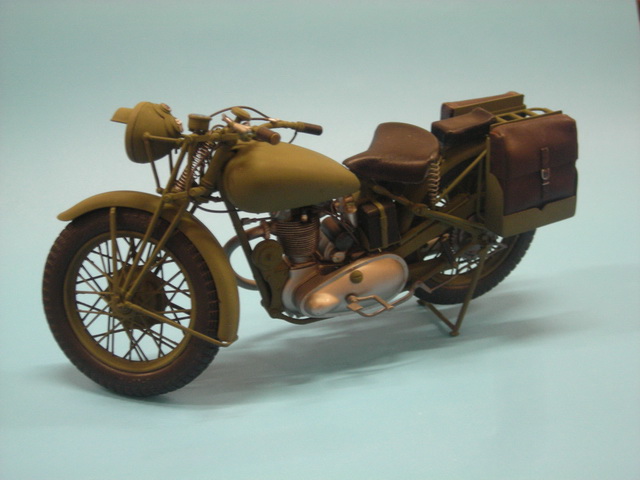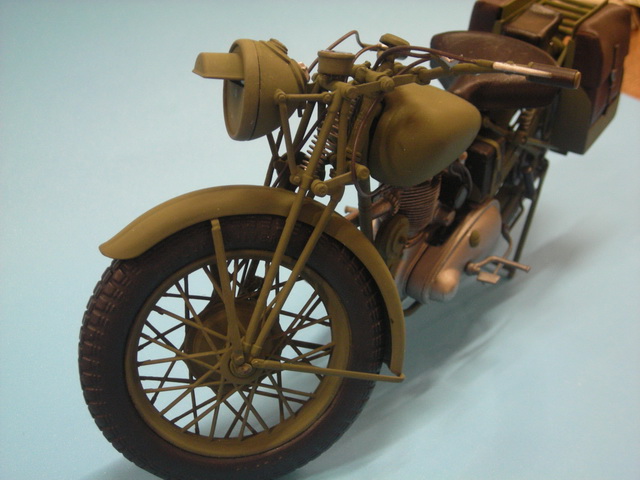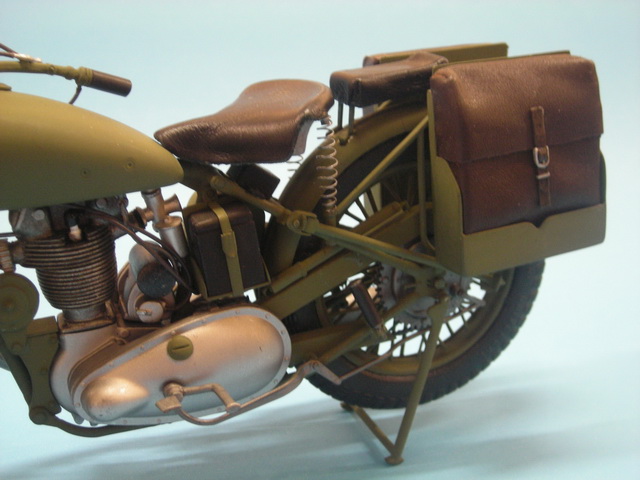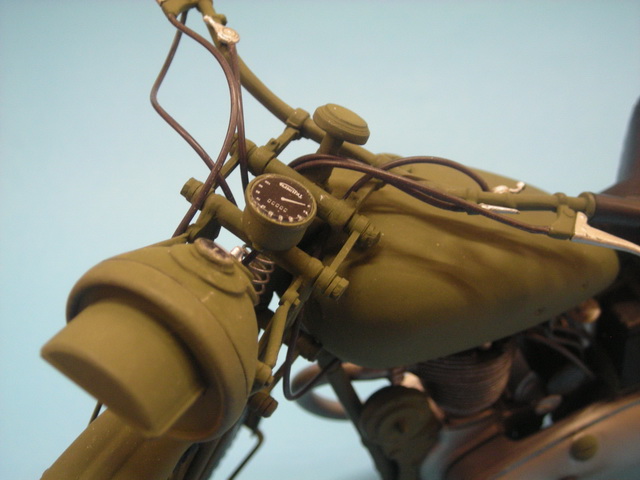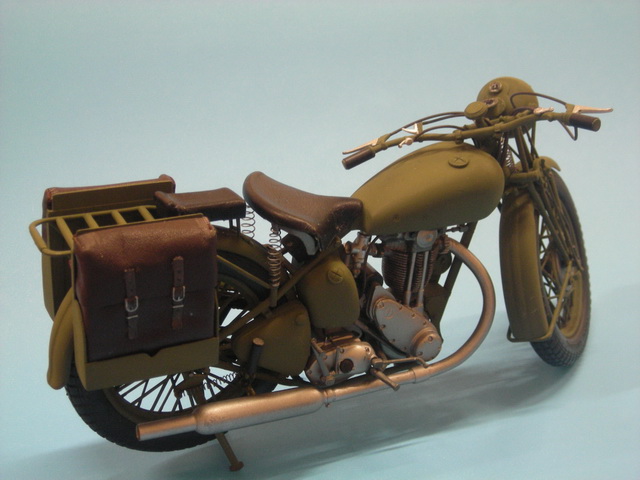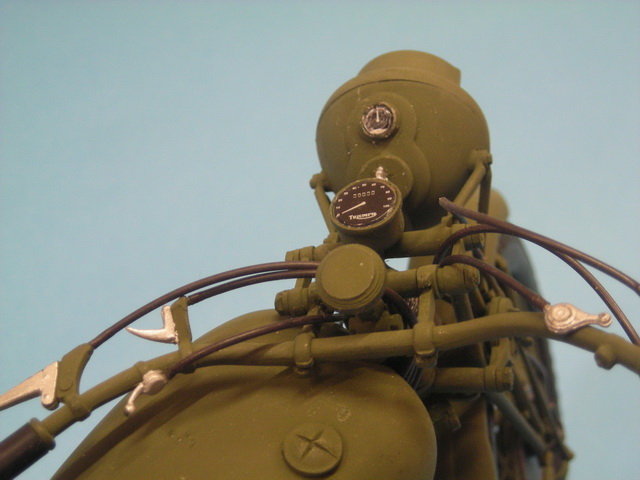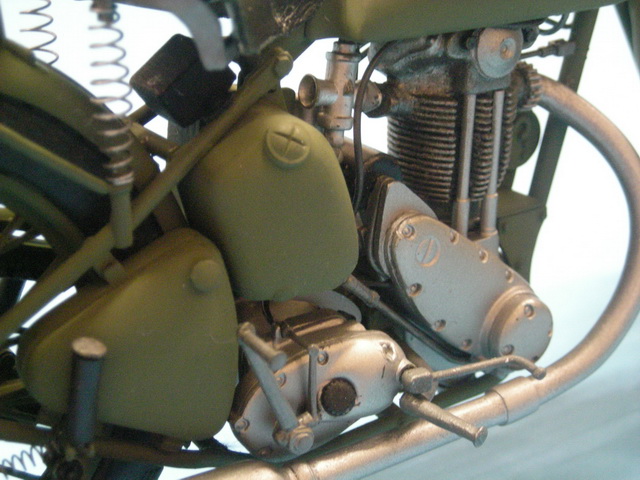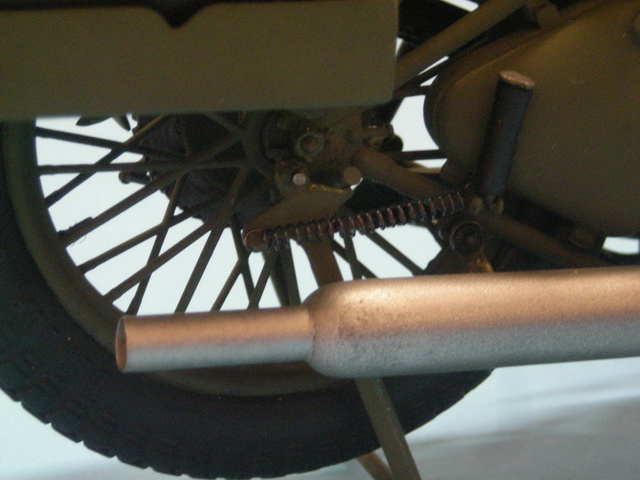 Modelo terminado
Finished model